Emad Sukker Chief Executive Officer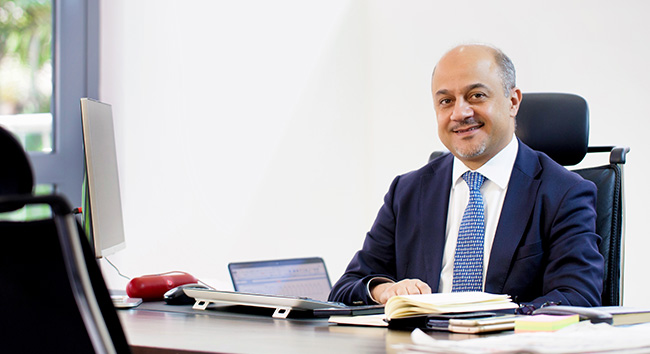 Emad is the quintessential techie CEO. He loves all things technology and is an avid promoter of cutting edge technology and transforming the company to improve how the organization is run to service the growing network of customers.
He has over twenty years experience serving in different executive positions across several countries in Africa and the Middle East. A finance Guru by training, he has vast experience in management, mergers and acquisitions, finance and business development. He has a knack for identifying new business opportunities and has been involved in strategic fundraising to leverage these opportunities via private placements or mergers and acquisitions.
Over the last eight years, Emad closed Telecom business acquisition and raised funding in excess of $3 billion and successfully launched multiple telecom operations in the Middle East and Africa.
He has worked in many multi-national companies including Integrated Telecom Company, Expresso Telecom Group, MTN, Fastlink (Zain), and VTel Group.
Emad has Bachelor's degree in Accounting from Yarmouk University in Jordan and several international training programs in telecommunications and finance.