Yemisi Awosika Company Secretary & General Counsel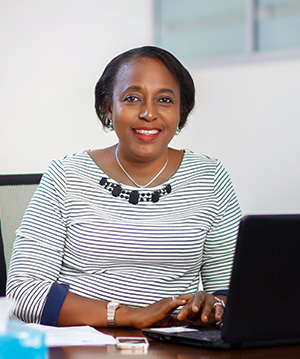 Yemisi, is our in-house legal luminary. She has over 20 years work experience working with Abiodun Adesanya & Co, Vintage Building Society and Intercellular Nigeria Plc.
A pioneer staff of Intercellular, Yemisi was responsible for the following:
Setting up of the Human Resources & Admin department
Identifying and recruiting talent
Managing relationships with industry regulators, external solicitors, and the Corporate Affairs Commissions etc
She was appointed as Company Secretary & General Counsel in 2008, after serving in leadership positions in the Legal and Human Resources department. She holds a BSc and LLB from the University of Ilorin and Jos Plateau respectively.
A member of the Nigerian Bar Association (NBA), she is also an Associate of the Institute of Taxation.